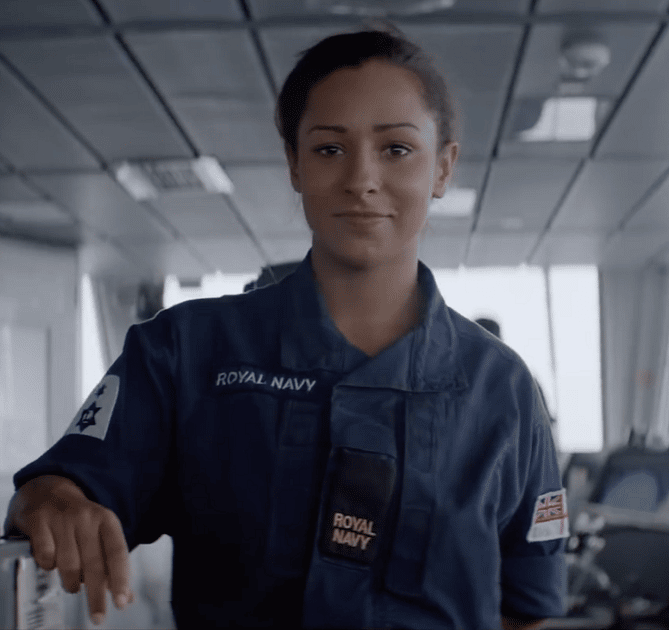 ---
Born in St Andrews but made in the Royal Navy – this was the case for Louise Dorsett, a member of the Naval Recruitment team currently affiliated with HMNB Portsmouth, whose face you may recognise from the National Royal Navy campaign 'Made in the Royal Navy'.
Having been in care from the age of 6 Louise joined the Royal Navy in April 2016 after being encouraged to do so by her foster mum The discipline was a shock to her system as she likes to describe herself as a 'free spirit', but it was an opportunity to learn how to be the best version of herself and one she took advantage of.
During her time serving on HMS Diamond Louise competed as part of the Royal Navy Skeleton Team (Winter Sports), gymnastics and the RN and United Services hockey teams. She also won the Captain's prize for the best recruit in phase one training, and was recruited to be featured in the 'Made in the Royal Navy' campaign.
When asked how the advert has impacted her Louise said: "The advert spreads positivity for woman, its empowering! I hope that I can be seen as a role model to other young girls; I think that having that strong female figure in my early life would have a made a difference.
"It also reminded me that it isn't always the people in the spotlight that are the fascinating ones, the people you can't see are equally fascinating – for example the production team, media and those behind the scenes."
Looking to the future, Louise hopes to combine her passion for sport and fitness with supporting others and focus on becoming a PTI (physical training instructor) and complete All Arms Marine Commando Course, to gain her green beret. She also hopes to get a degree through the Royal Navy and potentially commission as an Officer in the future.
Louise hopes that her story will help young people by having someone they can relate to.
---