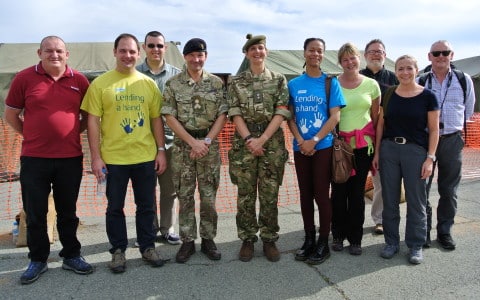 Britain's Armed Forces rely heavily on the contribution made by the Volunteer Reserve Forces. They serve alongside their Regular colleagues and are vital to our ability to expand our forces if necessary, as shown during operations in Iraq and Afghanistan.
Reservists could not carry out their important role and train to the high standards of professionalism required, without the co-operation of their employers.
Defence Relationship Management (DRM) is a single point of contact linking employers with the Ministry of Defence (MoD) and offers advice and support on employing members of the Armed Forces.
Go to www.gov.uk/mod/employer-relations for more information.