---
Her Majesty The Queen's 96th birthday was celebrated in style with a 21-gun Salute at a sunny Stirling Castle on 21 April.
The event was hosted by Highland RFCA, with principal guest Mr Alan Simpson OBE, Lord-Lieutenant of Stirling and Falkirk, the Reviewing Officer.
General Officer Scotland (GOS), Major General Bill Wright CBE, was the senior military host. Prior to the Salute he presented a Defence Employer Recognition Scheme (ERS) Silver Award to NHS Forth Valley.
The Salute was fired at midday, with the pre-Salute reception and subsequent buffet lunch taking place in the newly-refurbished Regimental Museum of the Argyll and Sutherland Highlanders.
During the pre-Salute, reception guests were welcomed by Brigadier Mark Dodson, Chief Executive of Highland RFCA, then briefed on the historical significance of gun salutes by Major Lee Patchell of 105 Regiment Royal Artillery.
Guests – escorted by Piper Christie – were then directed down to the French Spur area of the castle to take their seats. A further musical interlude followed with a performance by the band of the 6th and 7th Battalion The Royal Regiment of Scotland.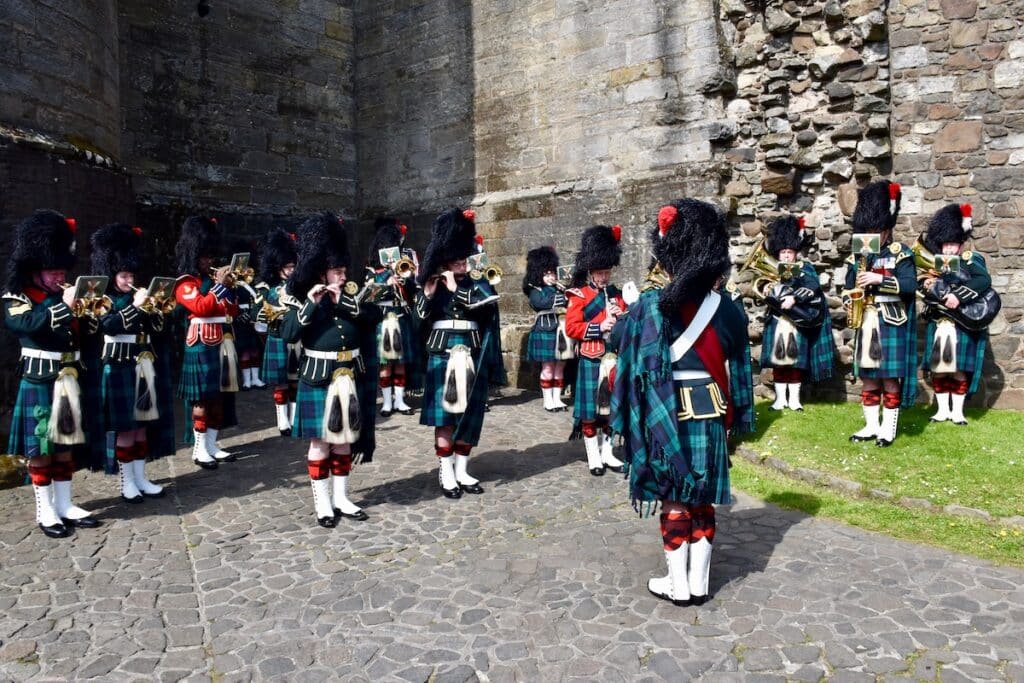 At 1200 the Salute was fired by 34 (Seringapatam) Battery of Larkhill, Salisbury-based 14 Regiment Royal Artillery. Following the perfectly executed Salute, the Reviewing Officer was invited to inspect the Saluting Troop by the detachment commander.
The event was rounded off with three cheers for Her Majesty and a light lunch back at the museum with excellent food provided by Perth-based Hazelnuts Catering.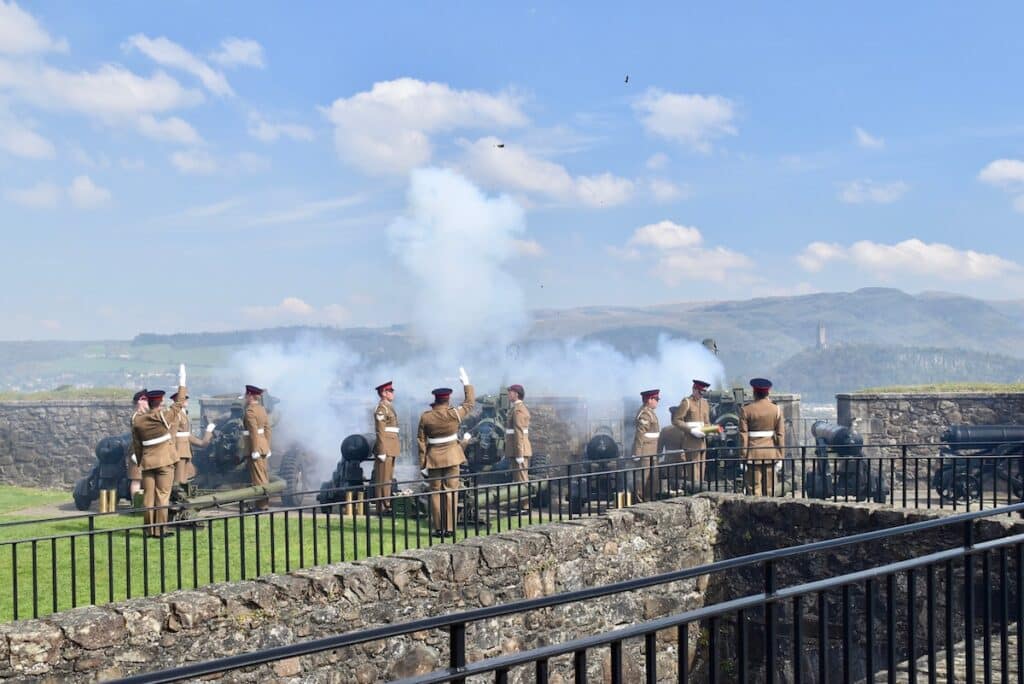 Guests came from a broad range of local organisations, including: Amazon, NHS Forth Valley, Falkirk Council, Progressive Pathways Ltd, Stirling Distillery, Clackmannanshire Council, Trossachs Search and Rescue Team, and G.H.Q. Spirits.
Thanks go from Highland RFCA to all our military hosts from the Royal Navy, Royal Marines, Army and Royal Air Force for supporting this event.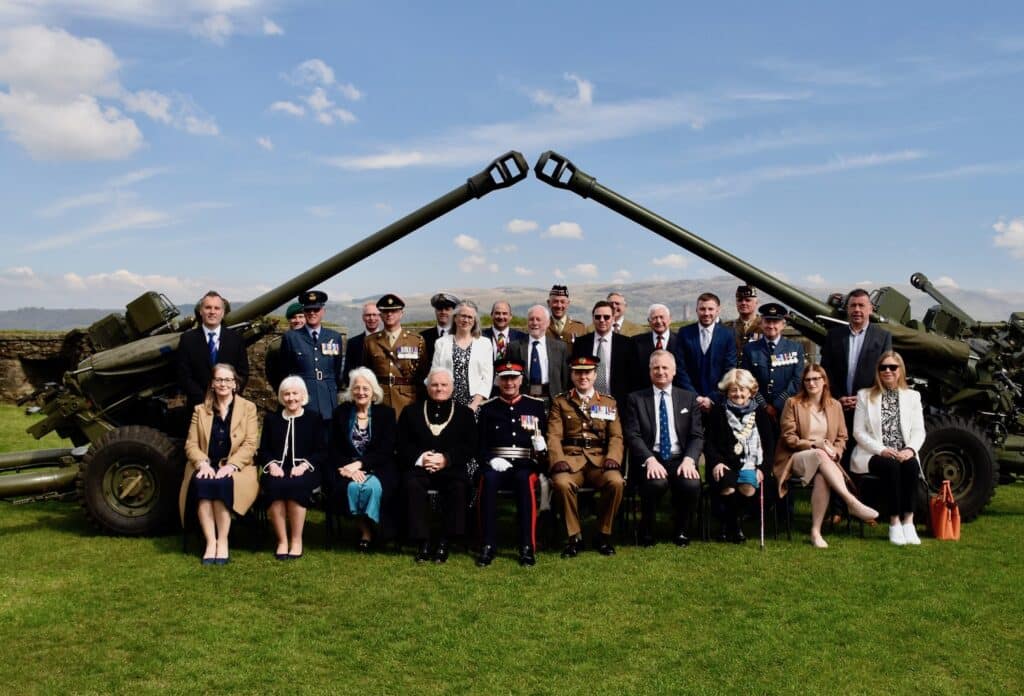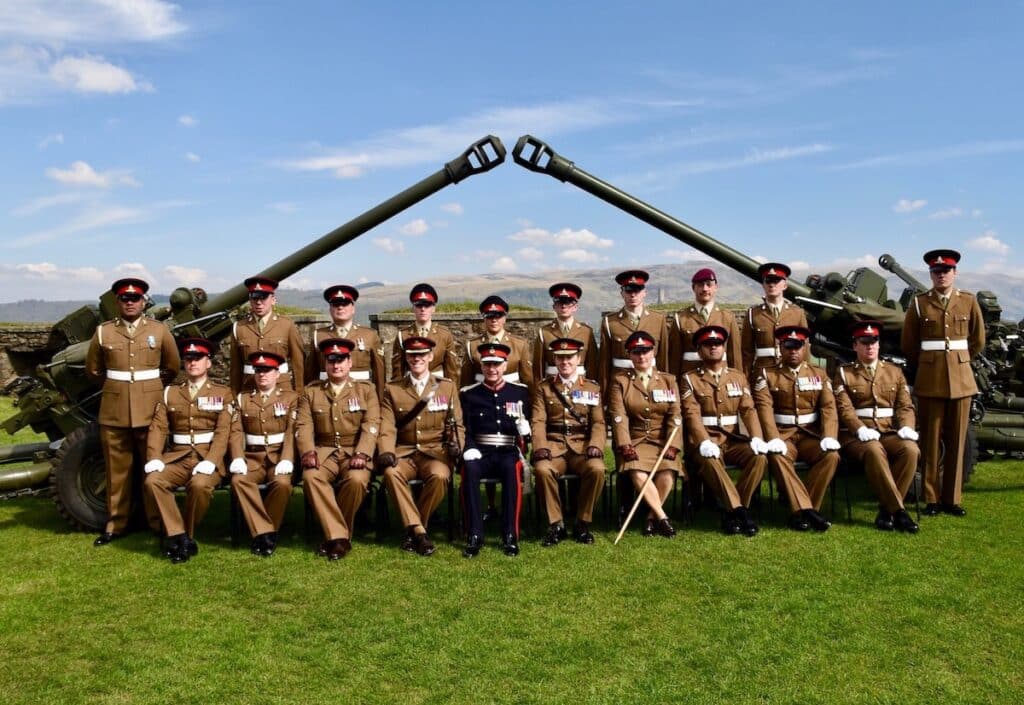 ---