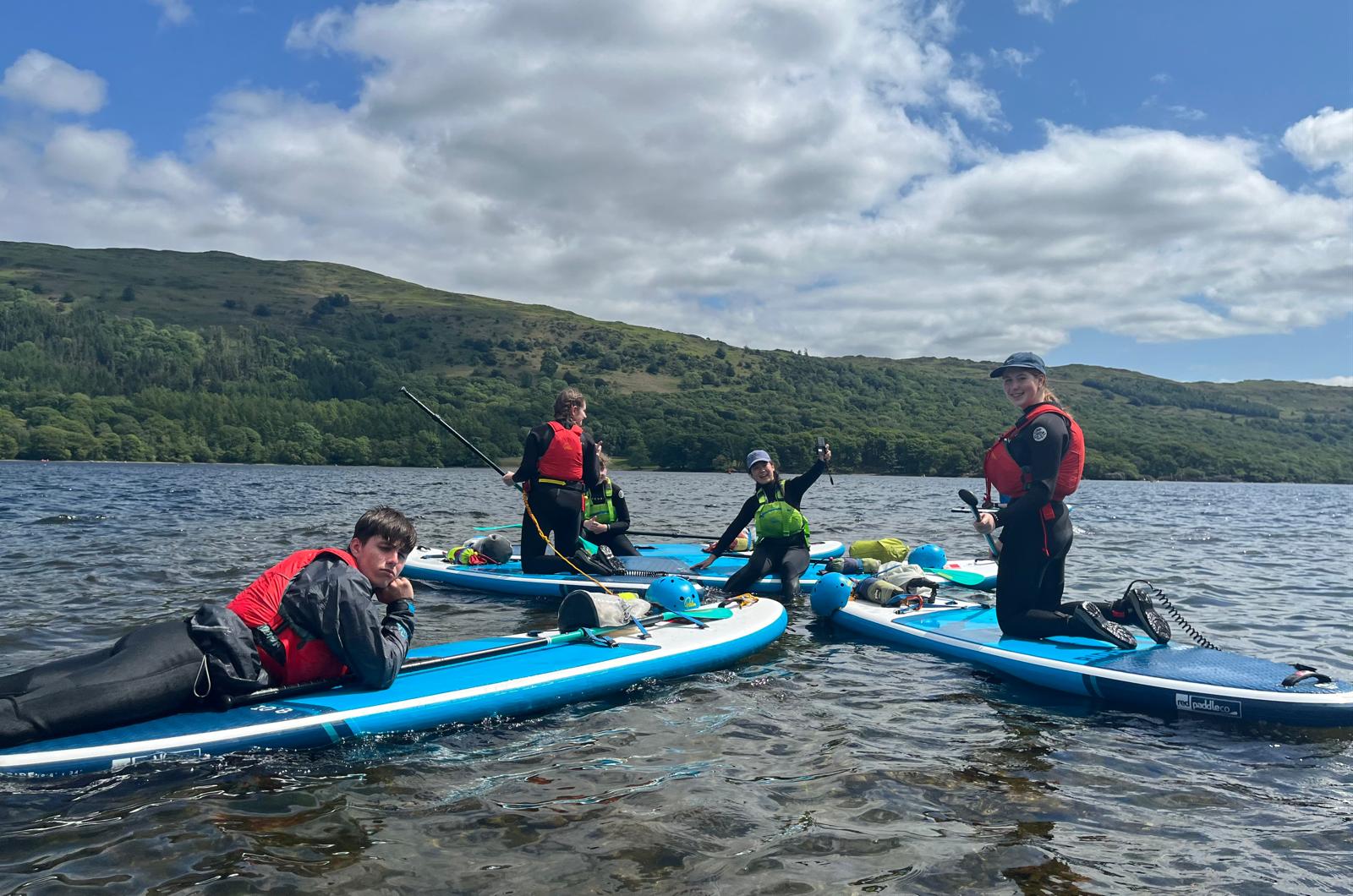 ---
Two Army Cadet Force (ACF) members from the Ross & Cromarty area recently took to the water to help further the opportunities available to their cadets.
Sergeant Instructor Nicola Ross (29) and Cadet Colour Sergeant Kai Greig (17), from 1st Battalion The Highlanders, took part in the Stand-Up Paddleboarding Foundation Course held at Halton Training Centre in Lancaster.
The course is run by the ACF's Cadet Centre for Adventurous Training and is open to adults and cadets aged 16 or over from across the ACF. The five-day course covers an introduction to paddleboarding allowing students to experience their first session on the water, as well as learning useful skills for an enjoyable paddling experience in a sheltered water environment.
The £50 cost of the course covered all clothing and equipment required as well as access and conservation, weather, lifting, carrying and launching the paddleboard, efficient forward and reverse paddling, turning, moving sideways, manoeuvring the paddleboard in confined spaces, self and group rescues and participating in a journey.
At the end of the course both Kai and Nicola were awarded a British Canoeing Paddle Explore Awards Stand-Up Paddleboarding Safer Qualification, allowing them to expand their skills in paddleboarding.
After taking part in more advanced courses and logging their time on the water Kai and Nicola will someday become qualified instructors, leading groups of cadets out on the water as part of the Adventure Training section of the cadet syllabus.
---