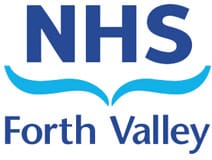 ---
We spoke to one of our Armed Forces Covenant signatories and Employer Recognition Scheme Silver Award Winners, NHS Forth Valley, about their military involvement during the pandemic.

Over the period from the end of March until July 31, NHS Forth Valley had three Reservists and one regular Army Military Liaison Officer assigned to join their staff. A full-time Army Officer called Major Henry Swales, joined the team as part of his leadership development from an Armed Forces leadership course at Shrivenham. The Reservist Liaison Officers were Lieutenant Colonel Wilson Turkington, Major Raymond Watts and Captain John-Allan McKay.

NHS Forth Valley benefited significantly from the input and support of the Military Liaison Officers during the coronavirus pandemic. During this time, they worked alongside NHS Forth Valley staff, including the Strategic Planning Team, Public Health, Information Services and several operational delivery departments such as Procurement, Estates and Facilities and Transport. They assisted with the planning and collation of information, to inform decision making at NHS Forth Valley Board level and beyond.
As the pandemic was of an unprecedented scale and level of impact, all staff involved had to adapt to the rapidly changing situation, deal with evolving issues and respond to significant volumes of new or updated guidance. The MLOs' contribution to this dynamic and flexible response was welcomed. The role which the MLOs took on had no terms of reference, therefore they worked under their own initiative in order to understand, develop and manage complex relationships and to gain a rapid understanding of the situation in the Forth Valley area.
The Strategic Planning Team hosted the MLOs and recognised the additional perspective and expertise which they could bring to the COVID-19 response in Forth Valley. They enabled the MLOs to be part of the Strategic Team meetings as well as participating in and contributing to a wide range of local, regional and national meetings. The topics included mass fatalities, transport, information provision and modelling, primary care, acute services, care homes and recovery planning. The MLOs were particularly effective at synthesising issues and used their military experience to develop solutions, acting as a 'critical friend' in analysing and developing responses.
The MLOs helped to streamline reporting for NHS Forth Valley's COVID-19 response, preparing outputs on behalf of Cathie Cowan as Chief Executive. Cathie said: "This had a beneficial effect on the speed of communication and reaction across the NHS Board. In addition, they facilitated exercising the NHS Board's response and recovery efforts through tabletop exercises."
The MLOs worked with minimal supervision and often used their initiative to raise areas of concern. This was helpful in prompting NHS Forth Valley to investigate issues, often subsequently creating areas of focused work. The MLOs have advised that the positive relationship with NHS Forth Valley allowed them to provide the Military Chain of Command with critical information as early as possible. They also identified potential issues and trends from the reports from the Military Chain of Command which they shared with the Planning Team and others in Forth Valley, to enable addressing such problems proactively within Forth Valley, where appropriate.
Cathie concluded: "All in all this was a very positive and collaborative experience. The personnel involved were extremely professional and made very positive contributions to our work."
---