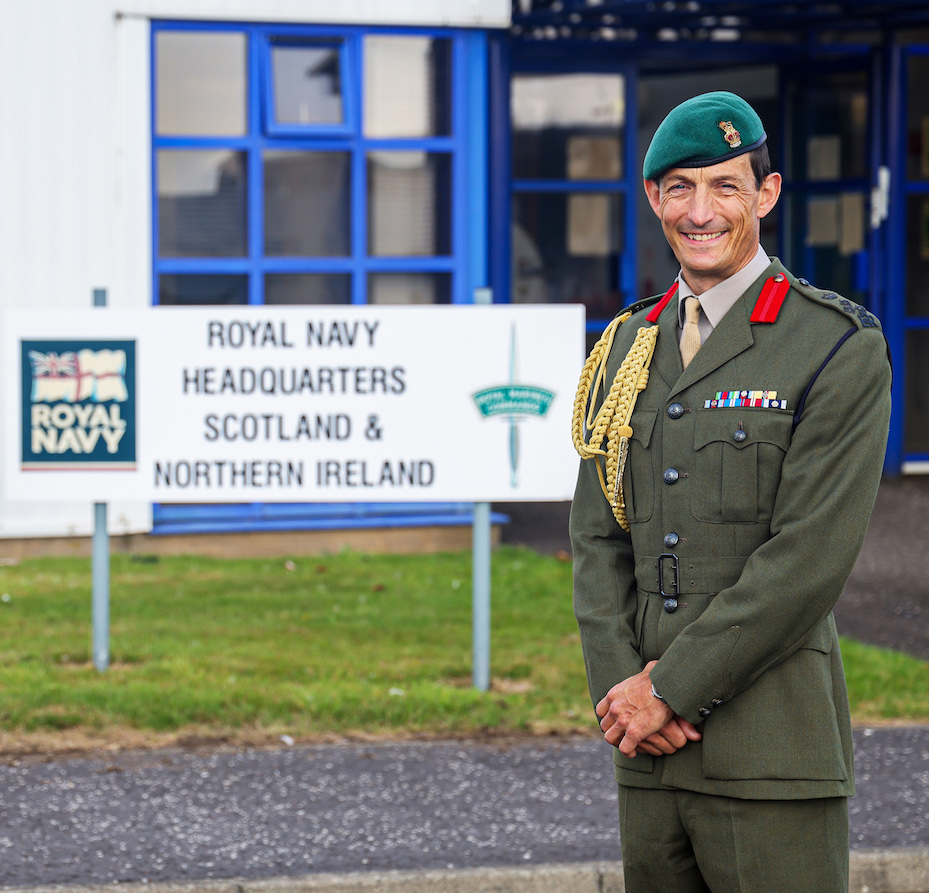 ---
The future of Ministry of Defence site MOD Caledonia is secure after transferring back to the Royal Navy.
Following a period when the site was run by the Defence Infrastructure Organisation (DIO), the establishment was recommissioned as "HMS" Caledonia on April 1, with His Majesty The King approving the move.
"The recommissioning of HMS Caledonia preserves the strong and historic links between the Royal Navy and the Rosyth and wider Forth communities," said Brigadier Andrew Muddiman ADC RM, Naval Regional Commander Scotland and Northern Ireland (pictured).
"These links date from both World Wars, to Rosyth's role preparing for the Falklands Conflict, through to the ship building and maritime innovation activities today.
"The continuation of Caledonia as a support base proves the ongoing commitment by UK Defence to revitalise local communities and promote prosperity across Scotland."
The return of the site to Navy Command will see HMS Caledonia refreshing its role of a Naval Support Activity to the growing Royal Navy presence at nearby Babcock Rosyth. The site also supports Scottish shipbuilding both on the Forth and Clyde.
Currently, Scottish shipyards have orders to build 13 Royal Navy frigates, with five Type 31 ships being built by Babcock at Rosyth. There are another three Type 26 vessels under construction at BAE Systems on the Clyde, including the first of class, HMS Glasgow, with a contract in place to build another five securing around 4,000 jobs throughout the UK supply chain.
This, and the potential future opportunity of the Forth Green Freeport initiative, herald an exciting time for Rosyth and the wider Forth area.
HMS Caledonia will also continue to support the Royal Navy Headquarters Scotland and Northern Ireland, Maritime Reserve units HMS Scotia and Royal Marines Reserve Scotland, the Royal Marine Scotland Band, the Royal Navy's Candidate Preparation Centre-North, as well as RN and RM Cadet training facilities and other Youth organisations.
The establishment will also continue to provide support to a range of critical resilience activities in support of the civil authorities, via the Joint Military Commander for Scotland, as it did throughout the pandemic.
---