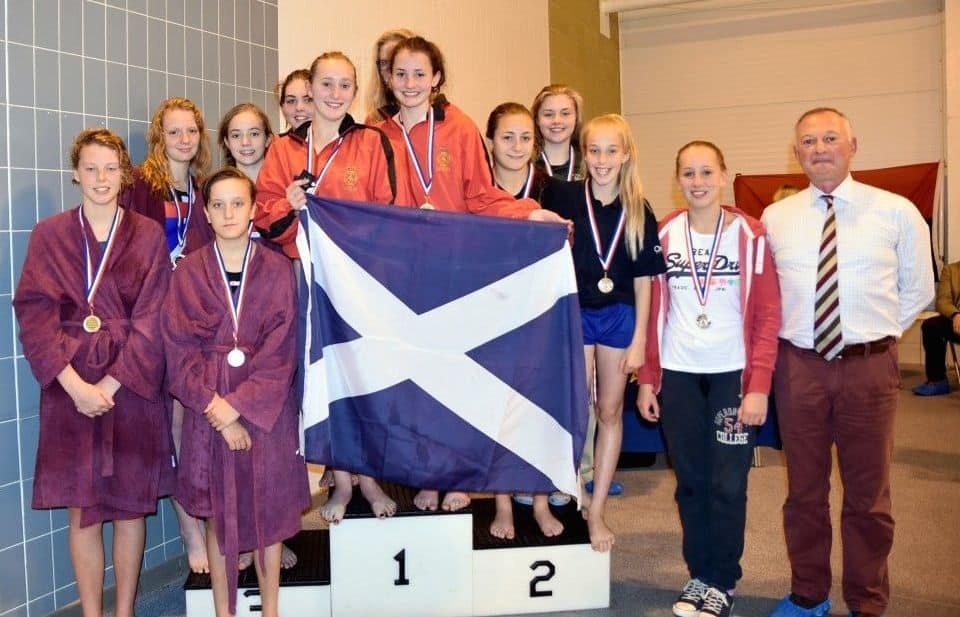 ---
Scotland's senior girls made a splash at the Army Cadet Force National Swimming competition by outclassing the competition to claim first place. 
Two Cadets from 1st Battalion the Highlanders ACF were among the Scottish girls who excelled.
Cadet Rebecca McConnachie (15), from Inverness Detachment, came first in the senior relay and Cadet Lance Corporal Erinne Bird (14), from Aviemore Detachment, came first in the junior relay and second in the backstroke.
A proud LCpl Bird said: "It was an amazing experience and I made a lot of new friends at the competition. I was really pleased to win silver in the backstroke and gold in the relay. It was a super facility in Aldershot and the meet was very well organised. I can't wait until next year."
Overall, Scotland placed a respectable fifth out of ten teams at the competition held in Aldershot on October 10. The winners were Eastern, with South East second and North West third.
Many thanks to Erinne Bird (1 Highlanders ACF) and Debbie Callaghan (Greater Manchester ACF) for the images.
---