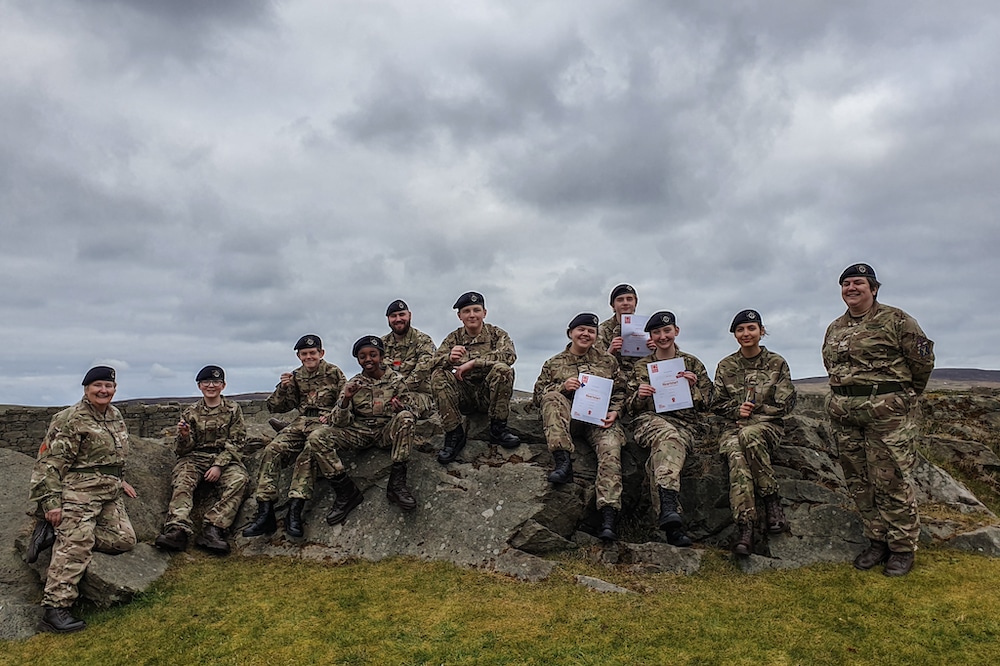 ---
During the Easter holidays cadets from 1st Battalion The Highlanders' Orkney & Shetland Battery spent part of their break progressing with their cadet training during a camp.
The cadets from Shetland Troop spent nine days at Fort Charlotte between 2-10 April.
In addition to more senior cadets, nine new recruits who had recently joined the ACF joined the troop. Training was organised for cadets at their various star levels and included foot drill, training to use air rifles, first aid, fieldcraft, navigation using maps as well as learning some military history. By the end of the week all the cadets had an opportunity to fire air rifles and gain new qualifications.  
On the Monday, Tuesday and Friday some of the cadets were involved in planting trees as part of the Queen's Green Canopy, a nationwide project to plant thousands of trees across the UK during the Platinum Jubilee year. Trees were planted at the Anderson High School and Sound School in Lerwick as well as mainland locations which included North Roe, Ollaberry, Mossbank, Nesting, Tingwall, Skeld, Aith, Whiteness, Hamnavoe, Sandwick and Dunrossness.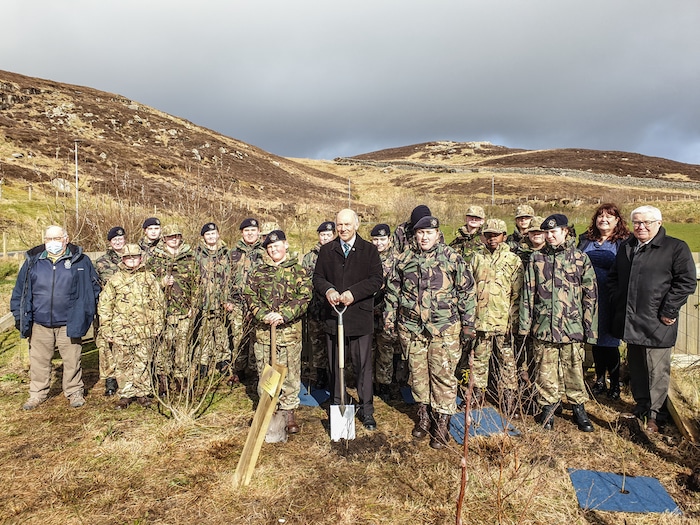 The event in Shetland was co-ordinated by the former Commandant and Honorary Colonel of Shetland ACF, John Taylor QGM, who said: "I would like to thank the cadets who joined me during the week to plant trees to commemorate the Queen's Green Canopy project. The weather was extremely challenging, but the cadets worked well as a team and remained enthusiastic and cheerful throughout."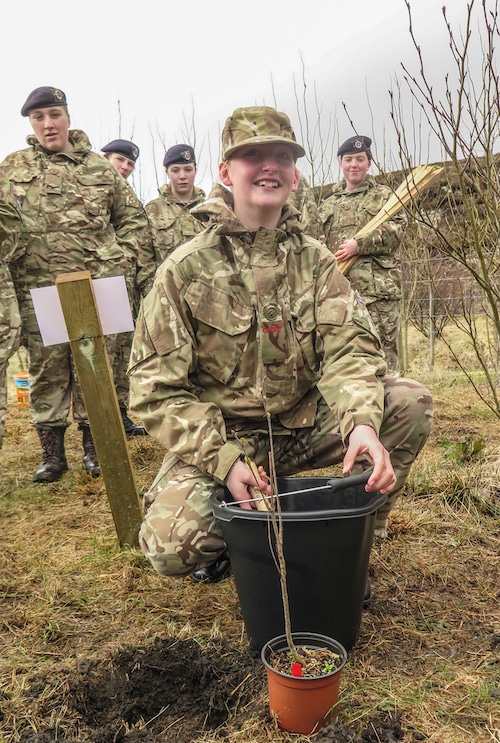 The training at Fort Charlotte finished on Sunday 10 April with families and friends invited along to watch the presentation of badges earned during the week and trophies for achievements in 2021. All the new recruits were presented with their Lovat Scout berets and Basic Star badges as well as shooting badges and Heartstart certificates. Troop Commander Lieutenant Cheryl Haynes presented prizes to Lance Bombardiers Danni Crehan and Tiernan Mayhew for their outstanding contribution in assisting the adult instructors as well a St John's Ambulance Youth First Aid certificate to Lance Bombardier Kyran Wishart. Sergeant Major Instructor Kevin Bryant presented Bombardier Scott Aitken with the shield for 'Best Attendance 2021'. Cadet Stephen Laurenson was presented with 'Most Improved Cadet 2021' by John Taylor whilst Lance Bombardier Ross Peebles was rewarded with 'Best Cadet 2021' by former Commandant Jim Nicolson. The shield for 'Best Air Rifle Shot 2021' went to Lance Bombardier Nico Crow who was unable to attend on Sunday.
Lieutenant Haynes praised the cadets and adult instructors for their hard work during the event.
She said: "It was a fairly intensive week of training and at times the weather prevented activities from taking place outside. But the cadets were keen to impress and attendance was outstanding with 17 cadets taking part during the week. These events can't take place without the dedication of our adult instructors who planned the training, delivered instruction and supervised the cadets during the week. We were also fortunate to be supported by Sergeant John Best of the Army Reserve who delivered both drill and fieldcraft lessons to both senior and junior cadets."
---