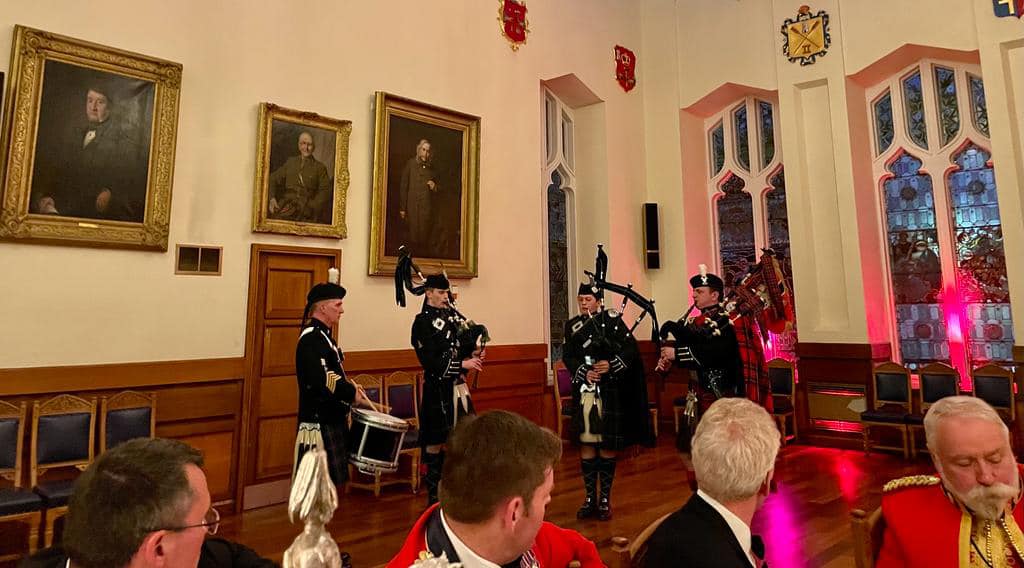 ---
The Scottish and North Irish Yeomanry (SNIY) held a reception and dinner on April 22 to mark the designation of the Aberdeen & Kintore Troop into C (Fife & Forfar Yeomanry/Scottish Horse) Squadron.
The imposing Trinity Hall in Aberdeen provided a fitting backdrop as elements of the Regimental Headquarters, C Sqn and guests marked the occasion.
In so doing, the SNIY has reconnected with its antecedent ties to the 2nd Battalion Scottish Horse, which recruited predominantly from Aberdeenshire & Kintore.
Simultaneously the unit was also delighted to be able to reconnect with its Lovat Scouts heritage with the formation of RHQ (Lovat Scouts) Yeomanry Squadron.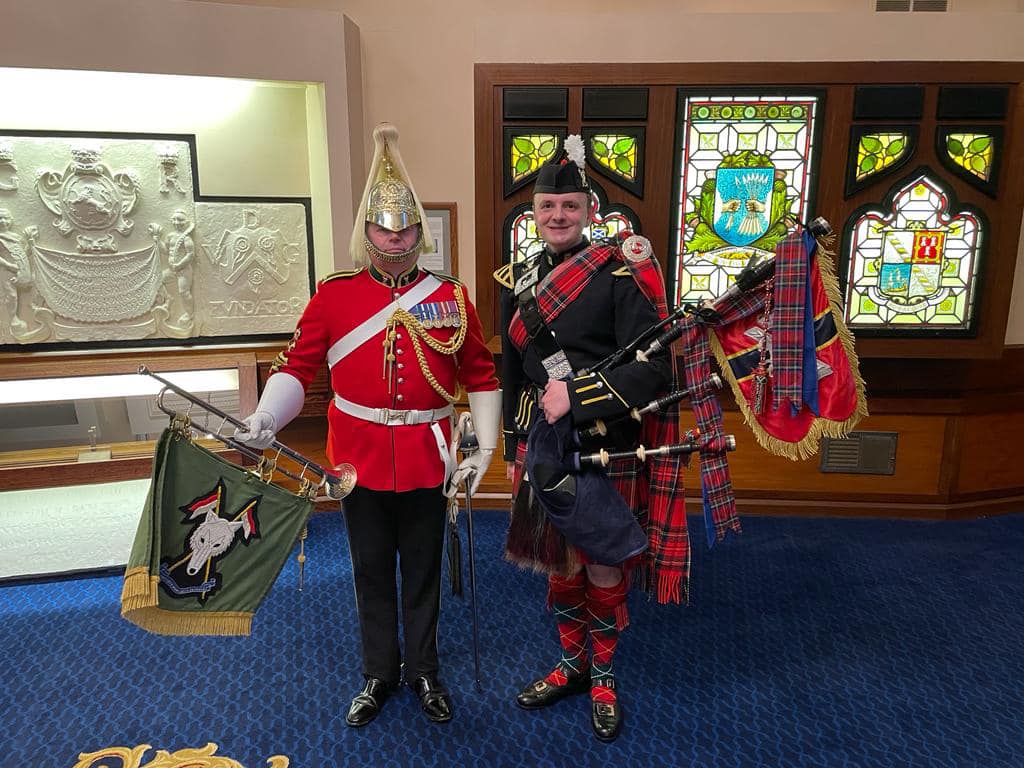 Guests were joined by the combined Pipes & Drums of SNIY and Aberdeen/Tayforth UOTC and members of the Regiment, and OTC.
The SNIY is an Army Reserve Light Cavalry Regiment specialising in Reconnaissance. They are headquartered at Redford Barracks in Edinburgh, with Squadrons across Scotland and Northern Ireland, including C Sqn in Cupar.
It is the newest Army combat Regiment, having entered the Army's order of battle in 2014. They have a tradition stretching back across hundreds of year through their antecedent Regiments, including the previously mentioned 2nd Battalion Scottish Horse, and have regularly deployed personnel on Operations.
The Scottish and North Irish Yeomanry is paired with the Regular Leuchars Station-based Royal Scots Dragoon Guards. Together they train and serve on important operations all over the world.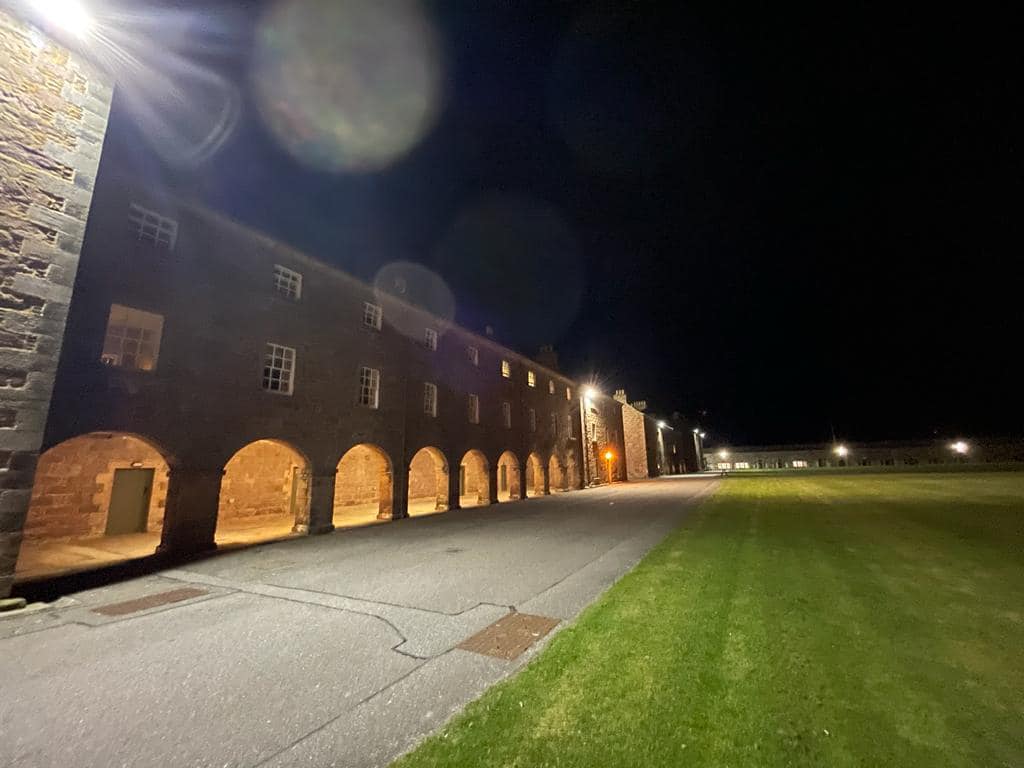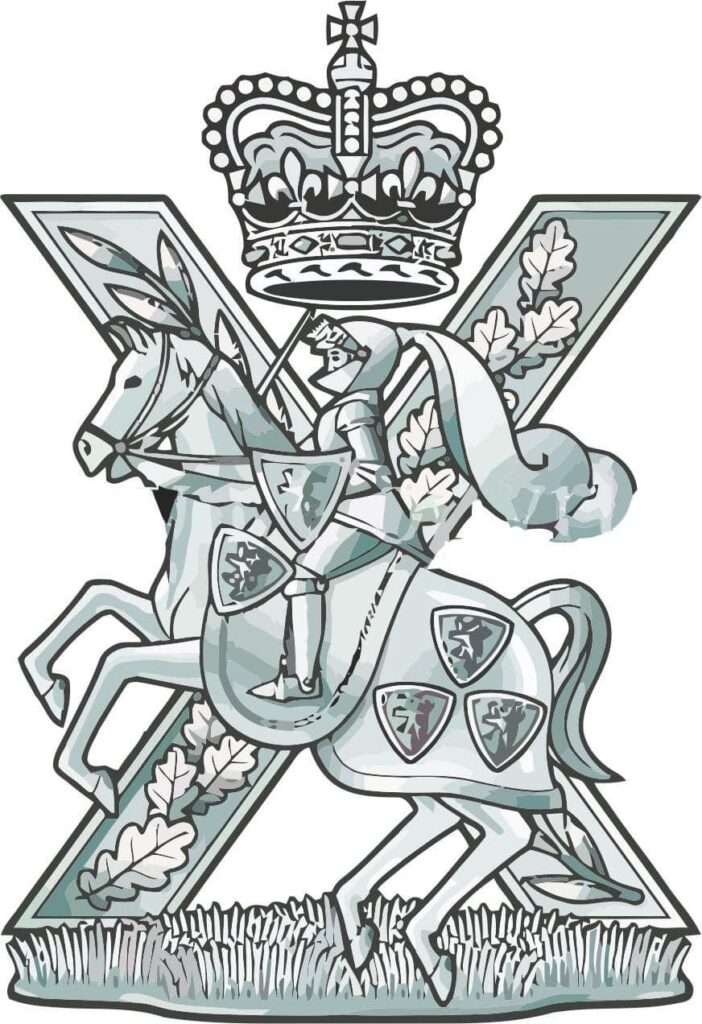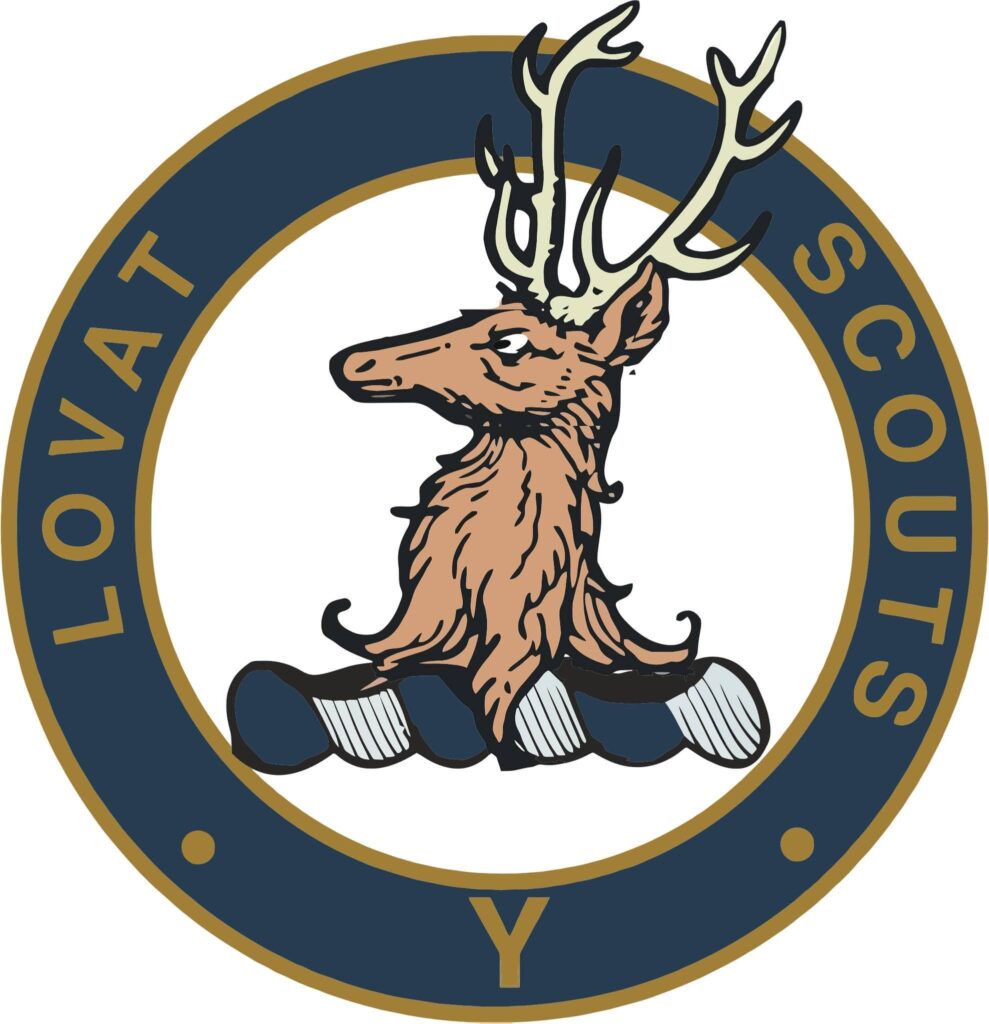 ---