---
The Wee Tea Company has received the Defence Employer Recognition Scheme (ERS) Bronze Award.
Highland RFCA Head of Engagement Michelle McKearnon presented the Award to Martin Rae on November 11 at the company's shop at the Kingsgate Shopping Centre, Dunfermline (pictured above).
The award is in recognition of the support the company gives to the Armed Forces.
The Wee Tea Company had previously signed the Armed Forces Covenant in August 2021. The Covenant is a commitment to ensure those who serve or have served in the Armed Forces, and their families, are treated fairly.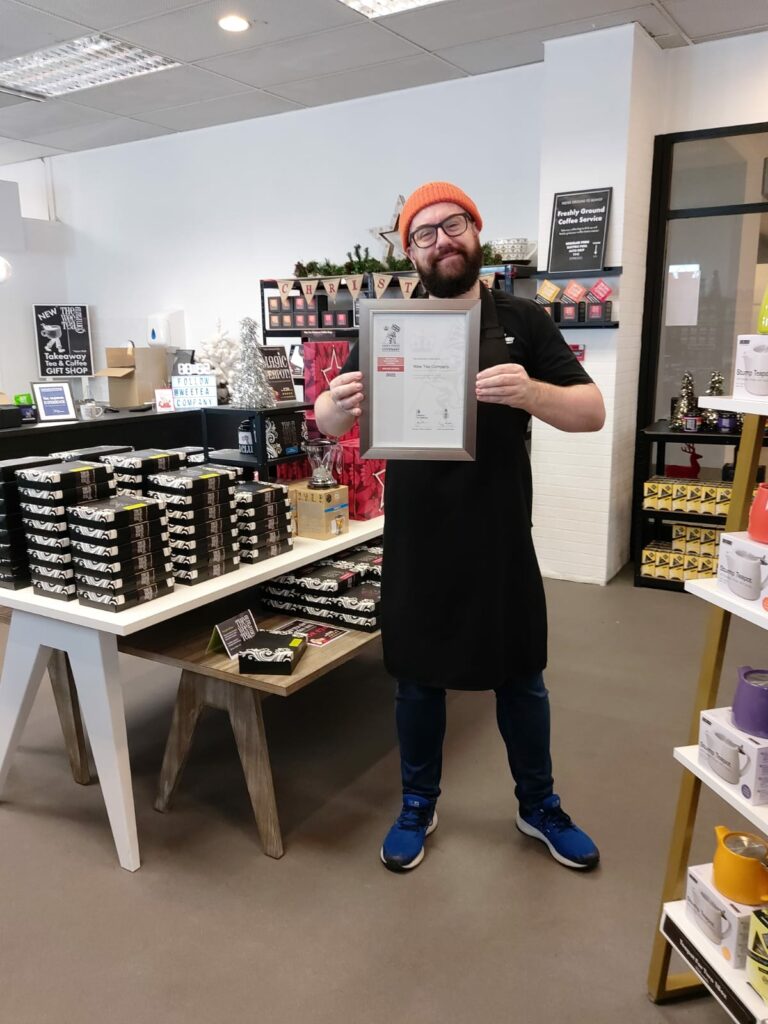 The Covenant sets companies on the path to have their pledge recognised through the Employer Recognition Scheme. This scheme incorporates the prestigious Bronze, Silver and Gold awards, granted in recognition of their pledge to support Defence and the Armed Forces Community.
To find out how you can support the Armed Forces, contact HRFCA's Regional Employer Engagement Directors Roy McLellan at [email protected], or Ray Watt at [email protected].
To find out more about the Wee Tea Company, click HERE.
For more on the Armed Forces Covenant, click HERE. For more on the Employer Recognition Scheme, click HERE.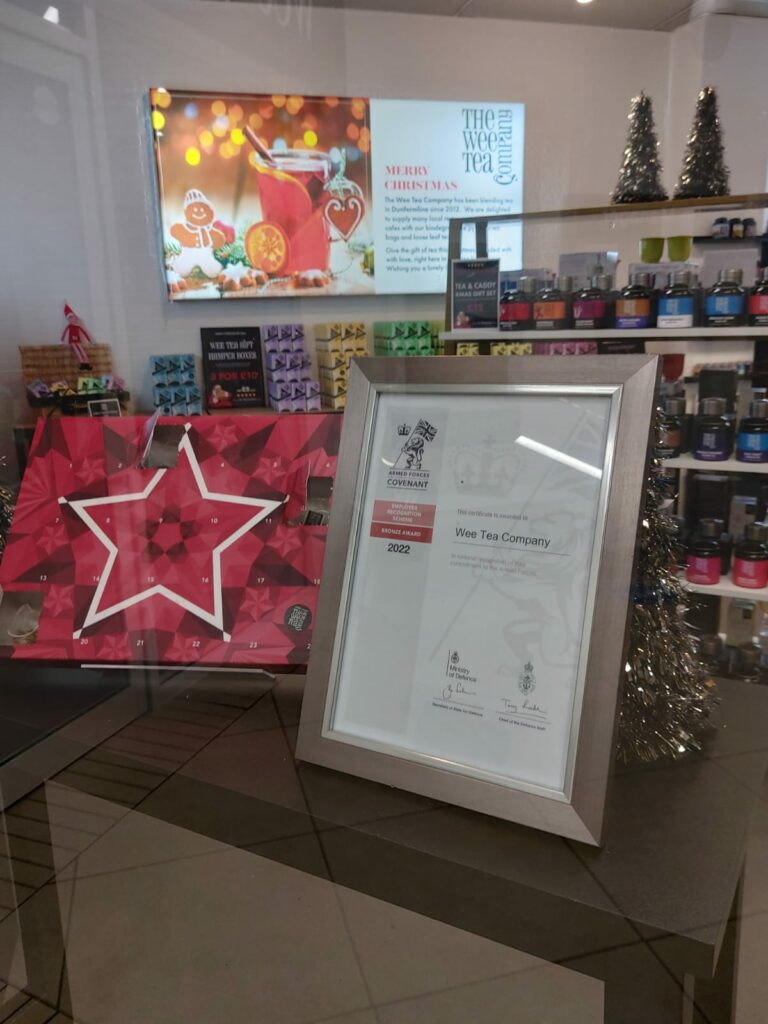 ---