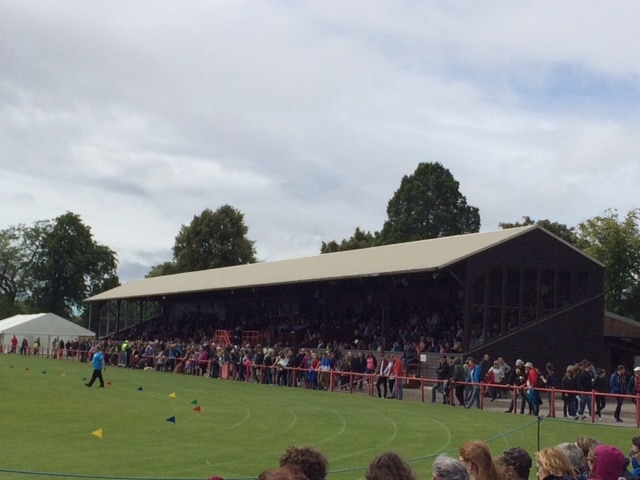 ---
HRFCA was in Inverness on 15 July for the city's Highland Games at Bught Park.
Around 7000 people attended the annual event, providing a great opportunity to spread the word about the work of the Association.
Event attendees also included sailors from the UK's largest warship, HMS Queen Elizabeth. The carrier was docked at Invergordon as part of her sea trials.
HRFCA had the chance to speak to the ship's aviation operations officer, Lt Graham Blick RN. His recent experience includes flight deck operations aboard a US Navy Nimitz-class carrier. Needless to say Graham can't wait for the jets to start arriving on his ship.
The Provost of Inverness, Helen Carmichael, also popped into our gazebo (manned by Dai John and Terry Cowan) as well as visiting the 7SCOTS stand where she tried her hand with an L85 A2 rifle.
Despite the blustery weather it was a great day out and a worthwhile awareness-raising exercise.
---