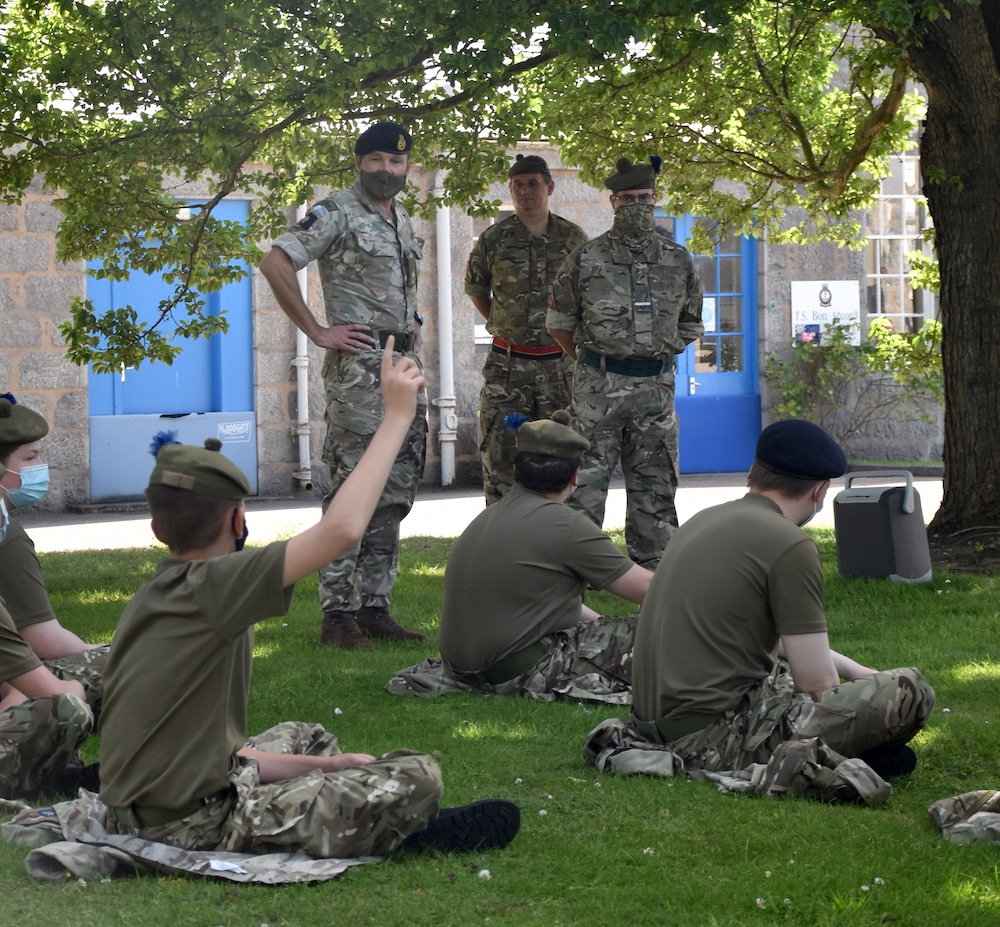 ---
2nd Battalion the Highlanders ACF welcomed a special visitor to Gordon Barracks on Saturday (July 17).
Major General David Eastman MBE, General Officer Commanding Regional Command and Commander Cadets visited the Battalion. Maj Gen Eastman is the highest ranked officer to visit 2 Highlanders in nearly two decades.
Following an introduction to the Battalion from Commandant Colonel Gordon Rae, Maj Gen Eastman headed to the training area to meet cadets who were learning about fieldcraft, using ration packs and first aid.
Many of the cadets joined the Battalion during lockdown and were enjoying their first opportunity for face-to-face training on a gloriously sunny day in Aberdeen.
Speaking to the cadets and adult volunteers, Maj Gen Eastman said: "I took over as Commander Cadets which is part of GOC Regional Command role about 18 months ago. I had two weeks in the job before I was then switched across to the Command of the Defence COVID Force, which I've been focused on for the last 18 months. That has meant that I haven't been able to give as much attention to the cadets as I really wanted to.
"But actually, this is the first physical visit that I have been able to do to any cadets anywhere in the UK since October. But what I have done is kept up with what you have done. And I have to say, it has been massively impressive, really, really impressive. You guys as cadets and the Cadet Force Adult Volunteers have absolutely led the way when it comes to new ways of doing business.
"So I have to say a huge thanks to the cadets for keeping it going, staying with it, and finally being back to the physical stuff. And an even bigger thanks to Cadet Force Adult Volunteers because you are, without doubt, the centre of gravity for this organisation. Without your innovation, commitment and enthusiasm, and the length of time that you give for it, the organisation would not work."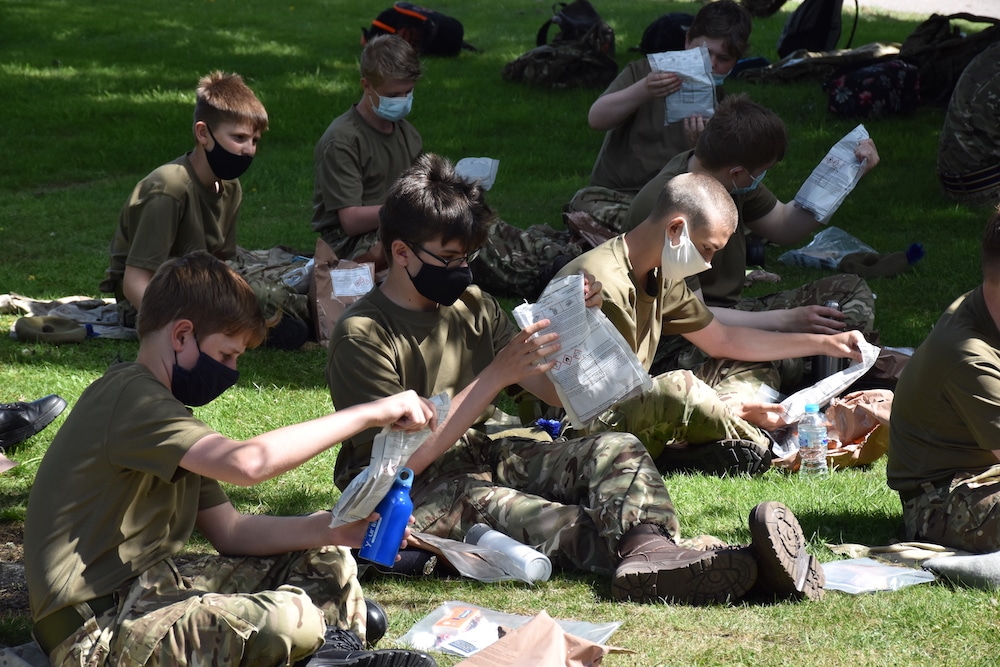 While at Gordon Barracks, Maj Gen Eastman made a number of presentations to cadets and Cadet Force Adult Volunteers.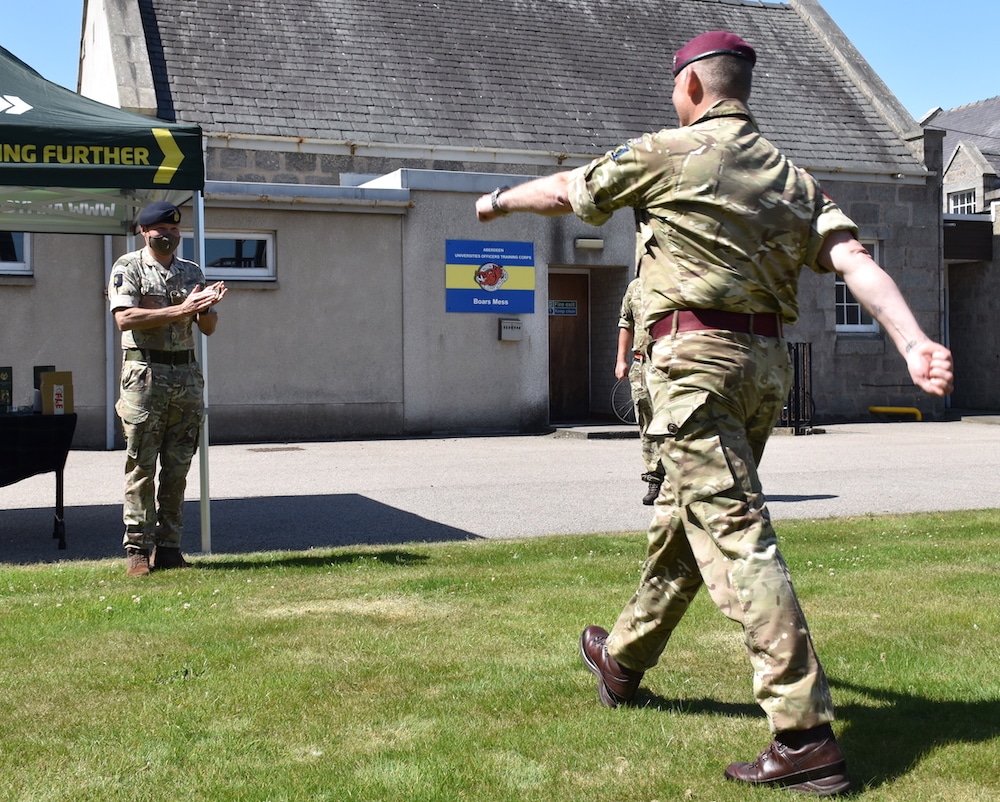 The next presentation was to Cadet Executive Officer Major Ken Masson on his retiral. Maj Masson served the Battalion for over 15 years after joining as Quartermaster in 2006. He has dedicated more than 50 years of his life to service in uniform.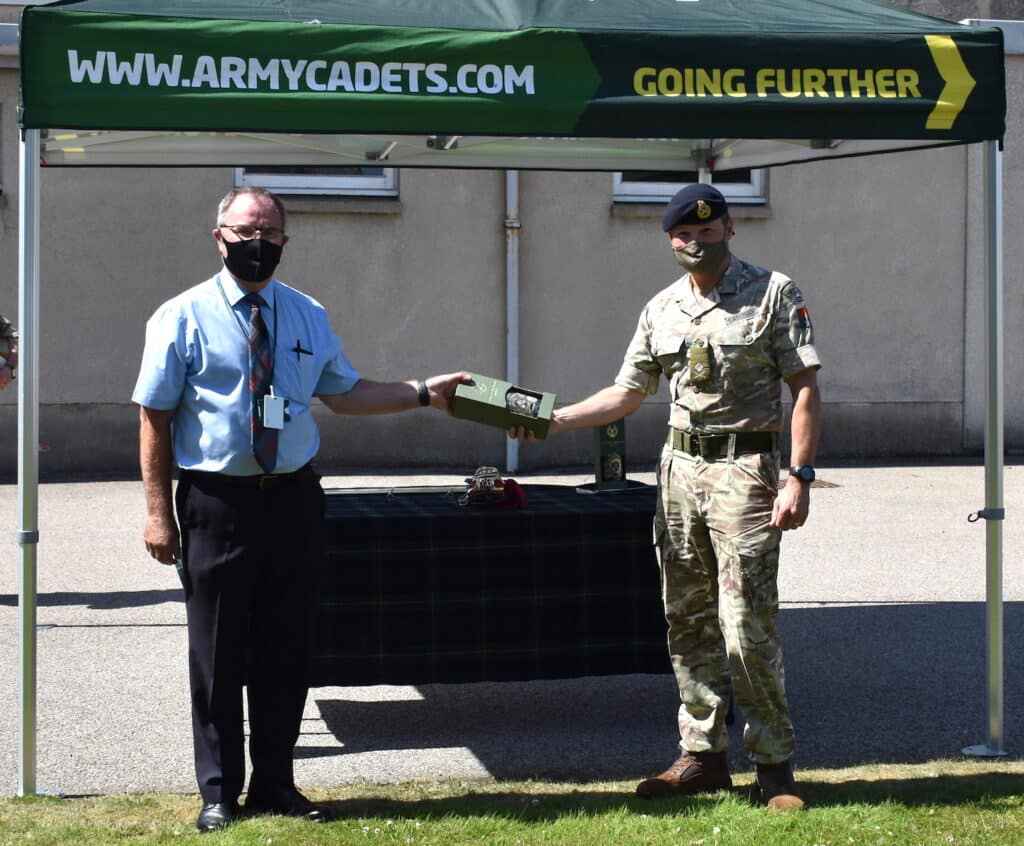 The final presentation was to Maj Gen Eastman for his support to the Battalion as Commander Cadets. He received a bottle of Gordon Highlanders Whisky and a Gordon Highlanders tie.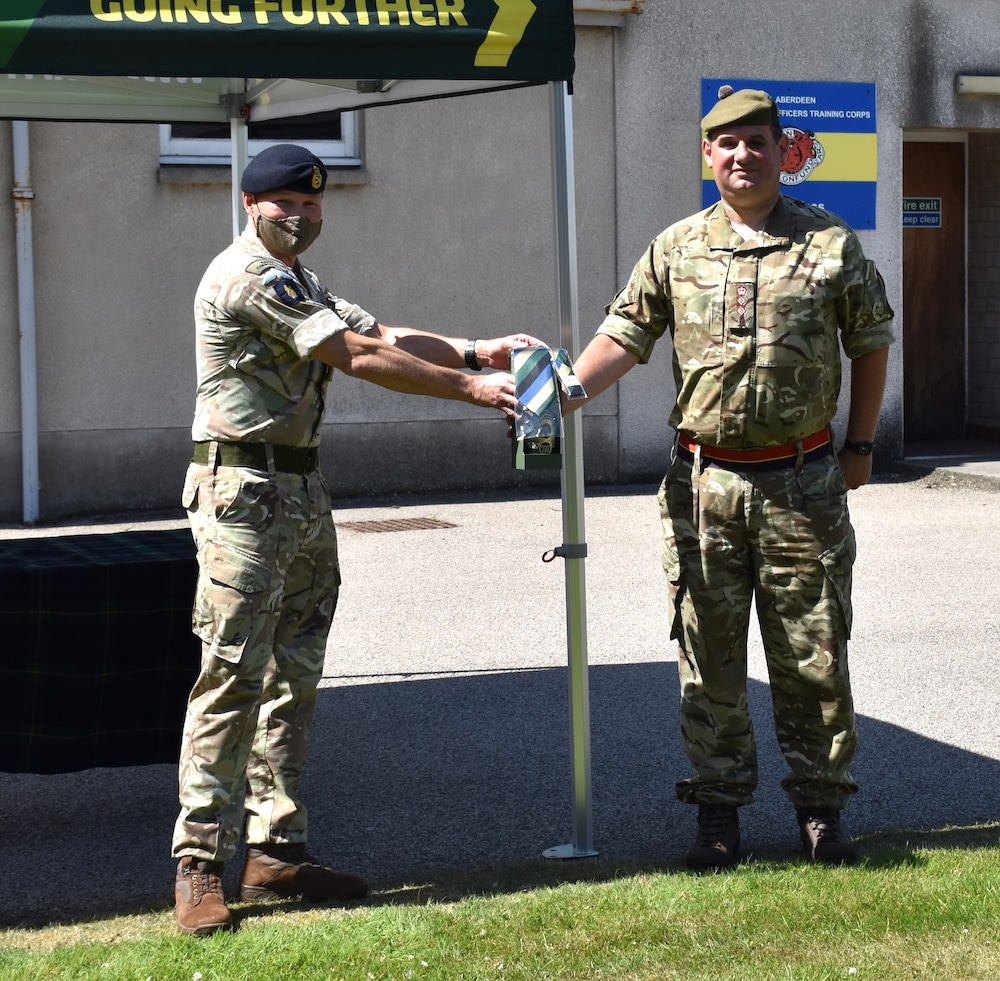 The promotion of Lt Sean Fraser to Captain was made earlier in the day. Cpt Fraser is Officer Commanding of A (Vittoria) Company and the Battalion Duke of Edinburgh Officer.
Maj Gen Eastman was also visiting cadets from Angus and Dundee Battalion ACF at their Barry Buddon training area on July 18.
To view a gallery of images from Gordon Barracks, click HERE.
---