---
Highland RFCA enjoyed a 16 October visit to the Army Cadet Force (ACF) Pipes and Drums Concentration held at the Barry Buddon Cadet Training Centre, near Carnoustie.
The week-long residential training camp saw around 80 pipers and drummers from across Scotland (and the UK) gather to improve their musical skills under the watchful eyes of adult instructors.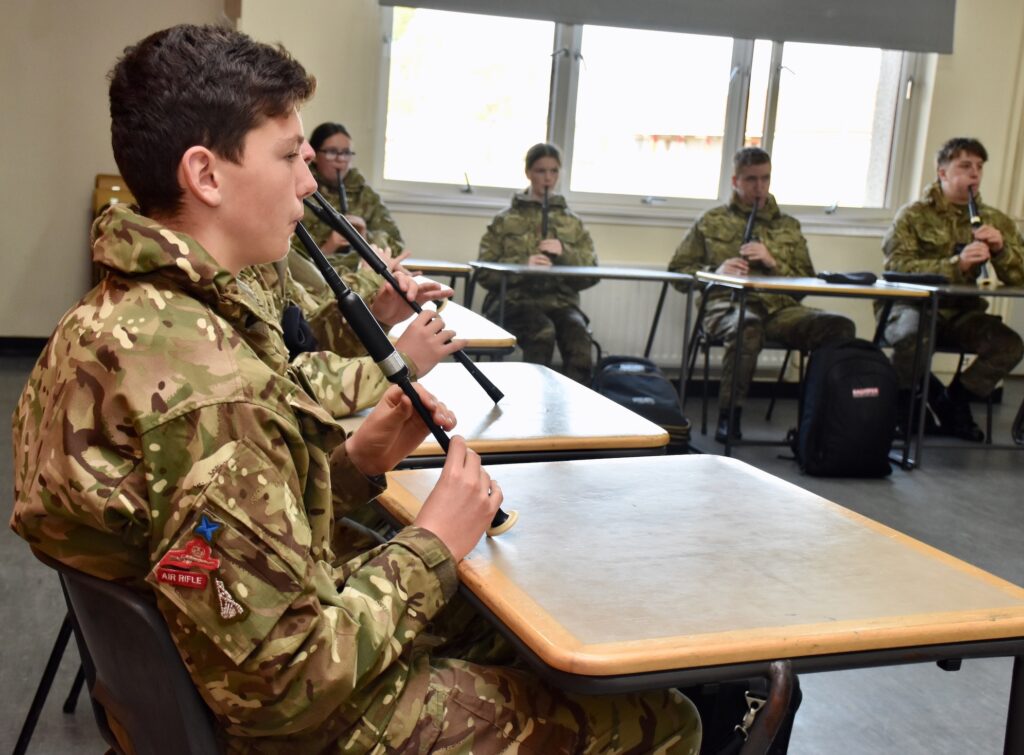 The week culminated in the Cadets sitting exams and taking part in a piping and drumming competition, all in an effort to help the young people progress as musicians.
The ACF Cadets, from Battalions including The Black Watch, and 2nd Battalion The Highlanders, as well as Battalions from the Lowlands were joined by around a dozen musicians from the Royal Air Force Air Cadets.
Callum Moffat, SO2 Pipes and Drums, took time out from his busy schedule to provide a tour of the classrooms to see various workshops designed to improve piping and drumming proficiency.
The next Concentration will take place over a week at Easter and is normally held at Cameron Barracks in Inverness. The intense tuition period culminates in a parade through Dingwall and a charity concert in Inverness, attracting crowds of up to 2,000 at each event.
The training events provide a great opportunity for cadets from all over the UK to see Scotland at its best and to meet new friends.
◼︎ By entering the Army Cadets Piping and Drumming structured learning programme cadets can earn a Cadet Proficiency Certificate, gain Army Cadets Star levels, study for the BTEC First Diploma in Music and attain the Piping and Drumming Qualifications Board / Scottish Qualifications Authority (SQA) Certificates in Piping, Pipe Band Drumming and Bass & Tenor Drumming.
Find out more about the ACF Pipes and Drums.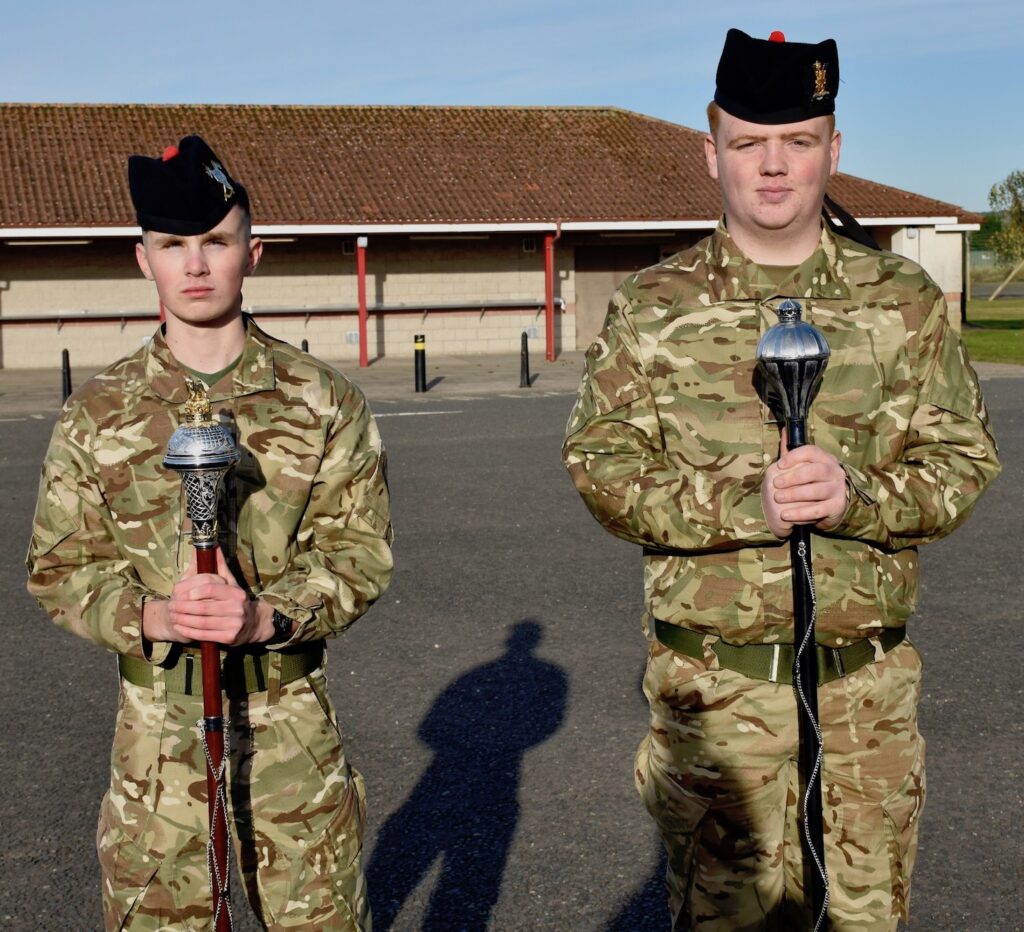 ---